a single stage roast
31st May 2021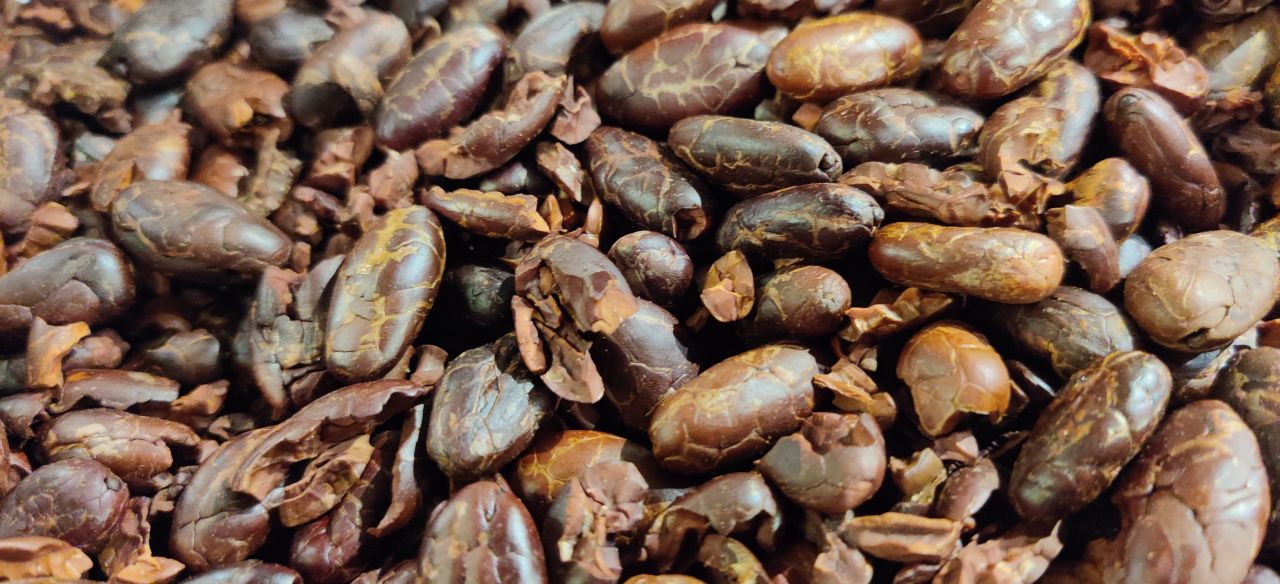 Ingredients
As we're still experimenting with the roasting, we went for another 70% batch with 10% cocoa butter:
Roasting
As the perforated oven trays made such a difference to the roast, we went for a single temperature roast this time. We decided to try a lower temperature to make sure we definitely didn't burn the cocoa beans.
We weren't sure whether the cooler roast left the beans slightly underdone, but we wanted to be sure they didn't burn.
Refining
We noted that the slightly longer grind in batch 3 resulted in a noticeably smoother texture, so we wanted to try a longer refining time for this batch.
Tasting
This batch had a different flavour to the earlier batches, it was a little more complex and perhaps a bit fruitier. We thought it was our best batch yet.
Notes
The beans were difficult to crack and peel, perhaps because they were slightly under roasted. We will try a slightly higher temperature next time.
---